Back to teams
---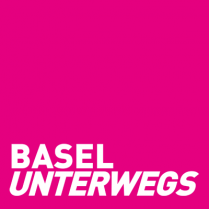 DISTANCE

loading...

N OF PARTICIPANT

loading...

CO2 SAVED

loading...
The City of Basel with approximately 175,000 inhabitants is situated in the tri-border area of Switzerland, Germany and France. The city on the Rhine is a centre for life sciences as well as the chemical and pharmaceutical industries. Basel's Old Town is one of the prettiest and most intact in the whole of Europe. However, the city is also open to the new. In the last decades, the city has grown into a veritable Mecca for lovers of architecture.
Basel's green and yellow trams have become an inseparable part of the cityscape. Together with the bus network, these ensure that the city's inhabitants can move quickly and comfortably around the city and even across the border into the neighbouring countries. The modal share of public transport is accordingly high, with 27% of all trips.
At the same time, 16% of all trips are done by bike - based on a long practice of promoting cycling in the last 35 years. The latest draft of Basel's cycling strategy was elaborated in 2010, when Basel set out the vision of becoming the most bike friendly city in Switzerland. Basel is really looking forward to participating in the European Cycling Challenge 2016 for the very first time.