Galway
Back to teams
---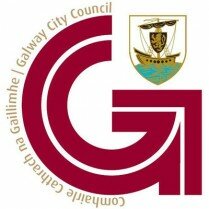 Galway City is located in the western region of Ireland. The population in 2016 was 80,000, making it the fourth-largest urban area in the Republic of Ireland. The city is located between Lough Corrib to the north and Galway Bay (part of the Atlantic Ocean) to the south. The city centre is divided by the River Corrib and the urban area extends 5km east and west of the River Corrib bridges. There are residential and employment districts both east and west of the city centre, with the University (NUIG) and the City Hospital located in the city centre. Many of the streets in the city centre are narrow, and some of the shopping and entertainment areas are pedestrianised.
The city has a mainly flat topography and many of the arterial roads between the city centre and the suburban areas have cycling facilities along them. The City Council and the adjoining Galway County Council intend to make further investment in cycling infrastructure in order to deliver the cycle network proposed in the Galway Transport Strategy 2016-2035.
Approximately 50% of the daytime working population in Galway commute into the city from nearby areas, including towns such as Oranmore, Bearna, Baile Chláir and Maigh Cuilinn, all of which are within 11km of the city centre.
The city has had a vibrant arts and music scene over a long number of years and successfully competed to become the European Capital of Culture for 2020.
Galway City is the European Green Leaf City for 2017, for cities between 20,000 and 100,000 population. A series of projects and events will be delivered across all environmental themes throughout the year, including waste management, resource efficiency, energy performance, climate change, biodiversity, mobility and transport, quality of the air and acoustic environment, water and wastewater. Galway was successful in achieving the Green Leaf award due to its good environmental record and commitment to generating green growth, as well as actively developing citizens' environmental awareness and involvement.