Back to teams
---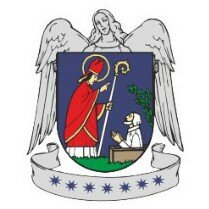 Population 43.000 – Telšiai district lays in the north west of Lithuania in the Central Samogitian Highlands. It covers 143.900 ha, number of residents is about 46.000. The district attracts both for its nature and for the historic, architectural and cultural monuments. There are a lot of mounds, old cemeteries, mythological and sacral stones and natural sites.

Telšiai is the capital of Samogitia, the centre of Telšiai County and District, the centre of Samogitian Catholicism. This is the town located on seven hills, from East surrounded by the legendary lake Mastis, famous for the number of the places to visit and unique sites: Samogitiam Museum Alka, St.Anthony of Padua with two-storied altar, the single in Lithuania cube-style S.Michael's Church as well as remaining Yeshivah buildings.

The local authorities continue to make great efforts to ensure that Telšiai is a fully accessible town. The main city street has tactile pavements designed to help blind and partially sighted people walk safely. The city's main public buildings, shops and banks have wheelchair access. Some local hotels are specially equipped to cater for disabled visitors. The city tourist office organises guided tours of the town using sign language for deaf and hearing-impaired visitors. In 2013 Telšiai old town was nominated as the most attractive tourism place of Lithuania and the winner of European Commission project EDEN. In 2016 Telšiai is nominated as Lithuanian capital of culture.