Back to teams
---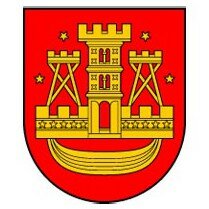 Having endured all historical cataclysms, today Klaipeda is an important economical, and cultural center of the Western Lithuania with the population of almost 160.000. It is an ice-free port, a significant business development point of the Baltic Sea Region.
For international cooperation and propagation of the European Union ideas, the city of Klaipeda was awarded with the highest European awards: with the Council of Europe Flag of Honor in 1999, with the Plague of Honor in 2001, and in 2003 – with the European Prize from the Council of Europe.
Klaipeda is the large Lithuanian transport hub, which connect the sea, land and rail routes from the East to the West. Palanga/Klaipeda's International Airport is located at the distance of 35 km from the city center.
Klaipeda's State Sea Port is of international importance, being a major cargo transshipment and passenger transport center, creating favorable conditions for the rapid economic development in Klaipeda. Klaipeda handles all types of cargo. The port of Klaipeda is the leader among the ports in the Baltic Sea in terms of container handling and Cruise tourism which is rapidly developing in Klaipeda. In 2015 Klaipeda's port will host 52 cruise liners', bringing into the city about 50 thousand tourists from all over the world.
Klaipeda is not just a port, but also a resort city. Part of its territory is protected by the UNESCO natural heritage site. Wonderful recreation conditions are provided on the Baltic Sea's Blue Flag beaches, also perfect cycling tracks in pine forests provide splendid outings for families and tourists. Klaipeda is promoting water tourism and regattas. There are excellent conditions for yachting in the Curonian Bay and the Baltic Sea. Klaipeda hosts national and international regattas. In 2009 and 2011 the city hosted the prestigious "Tall Ships' Races", which is going to be hosted again in 2015 and 2017. Other beautiful summer resorts of Lithuania are in Palanga and Neringa just at the distance of 25 to 50 km from Klaipeda. High standard hotels, restaurants, cafés and shopping centers are ready to serve all the needs of locals and tourists. The City can boast of good cycling tracks taking bike enthusiasts from different city quarters to wonderful pine parks and the Baltic Sea beaches.